TSLA Gaps Lower After Musk's Twitter Poll
TSLA.us

(${instrument.percentChange}%)
TSLA gapped over 5% lower today after Elon Musk's Twiter poll suggested a sale of 10% of his personal stock. In the poll Musk wrote, "Much is made lately of unrealized gains being a means of tax avoidance, so I propose selling 10% of my Tesla stock. Do you support this?" Of respondents, 57.9% answered in the affirmative.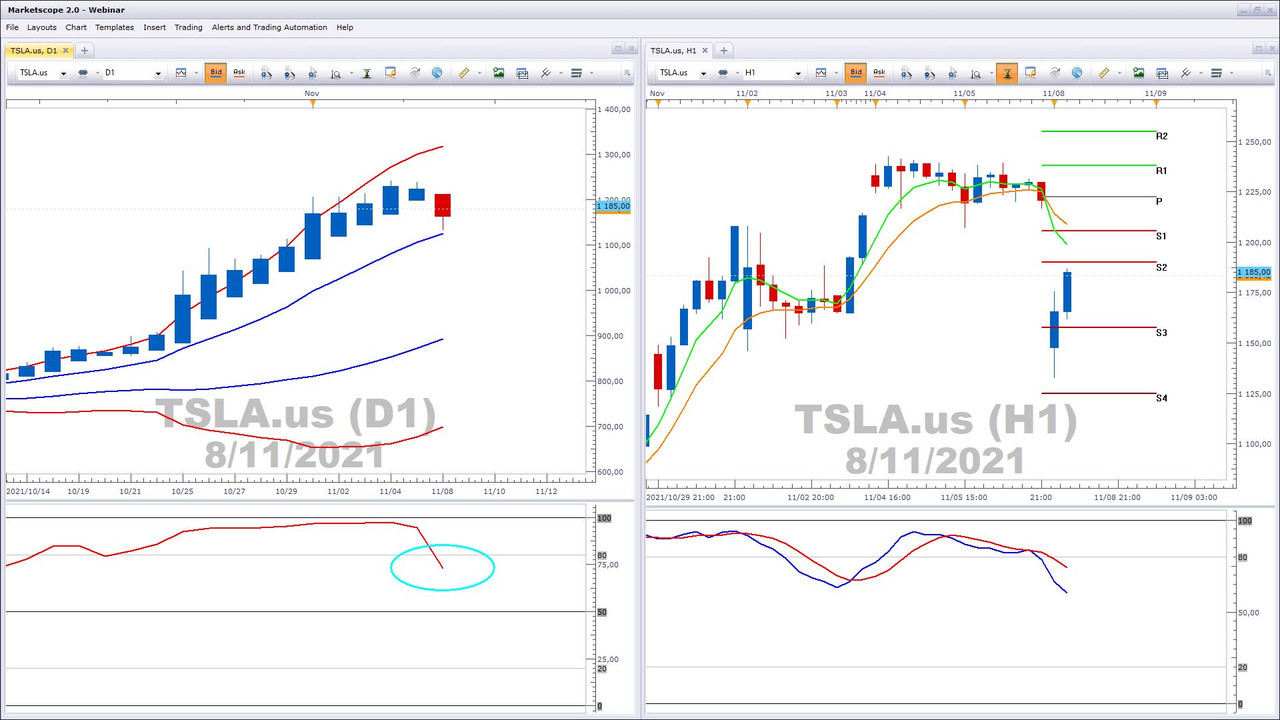 Past performance is not an indicator of future results
The left chart shows the TSLA daily. Technically, the gap down relieved an overbought condition in the daily RSI (aqua ellipse). Moreover, the stock remains in the strong area of the upper blue and upper red bands. The right chart shows the hourly. Here, TSLA has seemingly found support at the S3 pivot. A bullish cross of the EMAs and stochastic may suggest that the market is using the dip to accumulate.
Fundamentally, the stock has shown remarkable improvement in performance: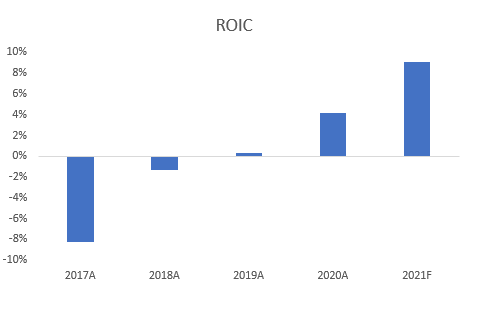 Past performance is not an indicator of future results
The histogram shows a strong improvement in the company's return on invested capital over the current five-year period (2021 is our forecasted value). If this trend continues, and if the cost of capital is controlled, TSLA will be in a position to create fundamental economic value. To this end, rates and rate increases will need to be considered as these have the potential to squeeze the value creation spread.
Sources: https://finance.yahoo.com/quote/TSLA/financials?p=TSLA
Russell Shor
Senior Market Specialist
Russell Shor joined FXCM in October 2017 as a Senior Market Specialist. He is a certified FMVA® and has an Honours Degree in Economics from the University of South Africa. Russell is a full member of the Society of Technical Analysts in the United Kingdom. With over 20 years of financial markets experience, his analysis is of a high standard and quality.