GBPUSD Hits Resistance In Short-term Rally
GBPUSD

(${instrument.percentChange}%)
Further to an earlier analysis, GBPUSD has started to lose its upside momentum.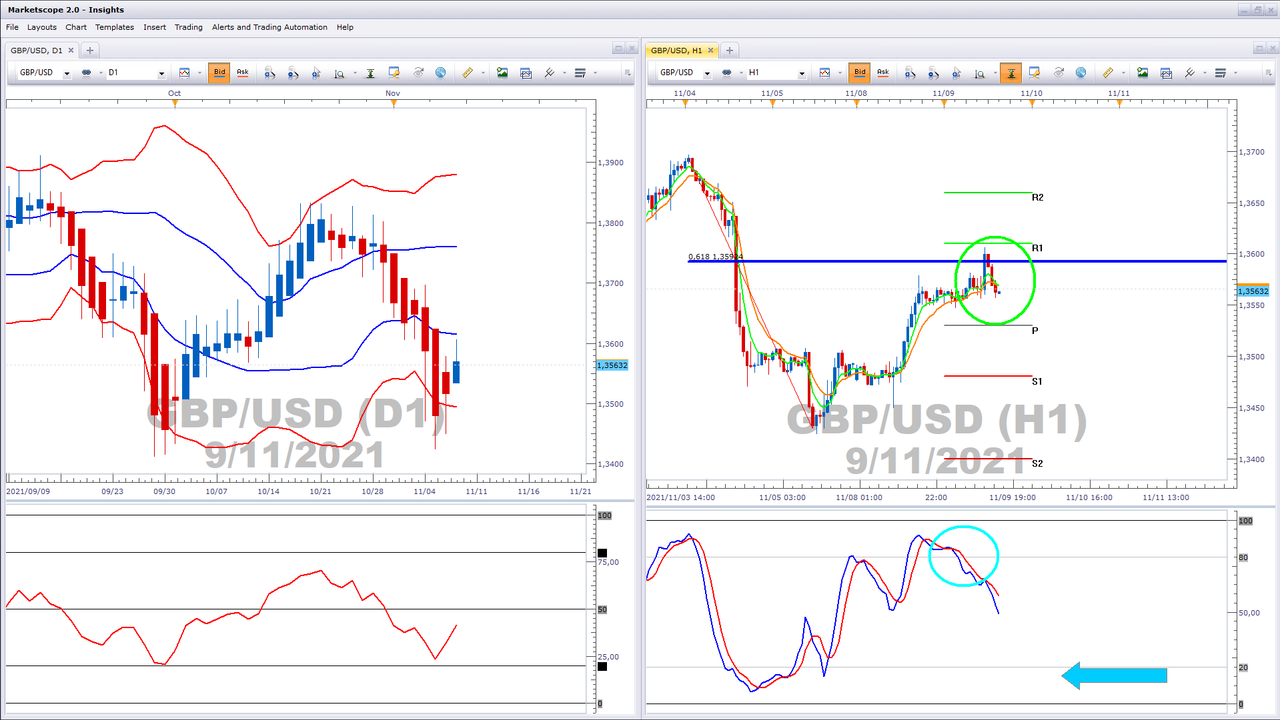 Past performance is not an indicator of future results.
The right chart shows the daily GBPUSD time frame. Here, price is in the weak area between the lower blue and red bands. The daily RSI is also on the weak side of 50. The right chart shows the hourly times frame. Here, price has rallied to the R1 pivot/61.8% confluence of resistance and reacted. The stochastic has crossed bearishly (aqua ellipse) and the EMAs are looking to following (green ellipse). If the EMAs develop angle and separation and the stochastic makes its way to the 20 level, a downside momentum is likely building. If these chart, the stochastic reaching 20 and holding that level (aqua arrow), will increase the odds that current action is charting the next downside swing.
Russell Shor
Senior Market Specialist
Russell Shor joined FXCM in October 2017 as a Senior Market Specialist. He is a certified FMVA® and has an Honours Degree in Economics from the University of South Africa. Russell is a full member of the Society of Technical Analysts in the United Kingdom. With over 20 years of financial markets experience, his analysis is of a high standard and quality.