GBPUSD Hourly Consolidates After Last Week's Drop
GBPUSD

(${instrument.percentChange}%)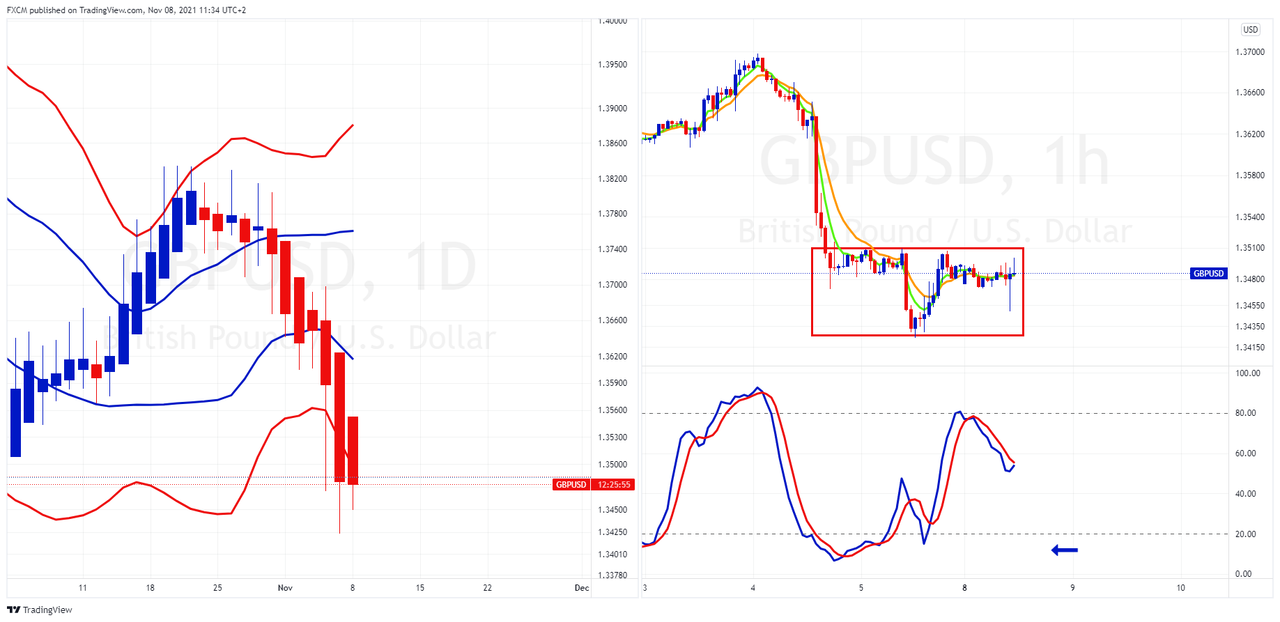 Past performance is not an indicator of future results
Source: www.tradingview.com
Last week's decision by the BoE to hold rates steady surprised the market and GBPUSD was heavily sold. The left chart shows the daily timeframe. Here, GBPUSD is in the weak area – between the lower blue and lower red bands. The right chart shows the hourly timeframe. Here, cable has managed to stabilise in a sideways pattern (red rectangle). However, given the weak daily, we are looking to see if a bearish cross in the hourly's EMAs charts or not. A downside cross may signal that the lower time frame participants are synchronising with the higher time frame participants. This will be emphasised if these trend-following indicators develop angle and separation. Moreover, if the stochastic develops bearishness and heads towards and maintains the 20 level (blue arrow), another leg down will be a distinct possibility.
Russell Shor
Senior Market Specialist
Russell Shor joined FXCM in October 2017 as a Senior Market Specialist. He is a certified FMVA® and has an Honours Degree in Economics from the University of South Africa. Russell is a full member of the Society of Technical Analysts in the United Kingdom. With over 20 years of financial markets experience, his analysis is of a high standard and quality.