AAPL is a Value Creating Machine
AAPL.us

(${instrument.percentChange}%)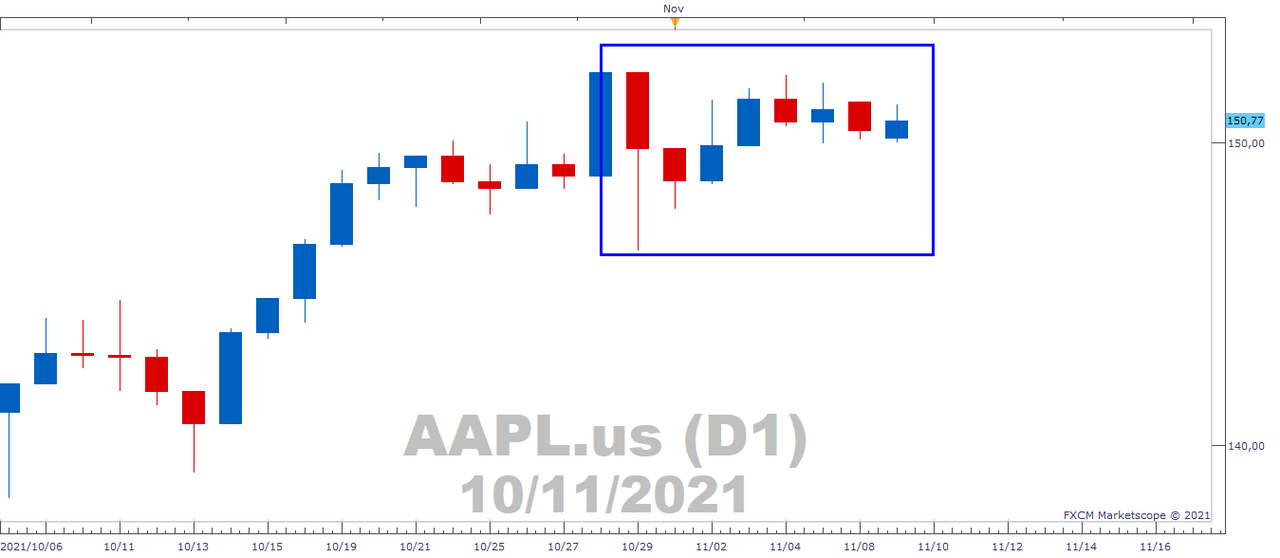 Past performance is not an indicator of future results
It's been almost 2 weeks since Apple (AAPL) released its Q4 earnings (we note that AAPL's financial year-end is 29 September). The market was disappointed with the revenue number, which fell short of consensus. CEO Tim Cook attributed this to larger-than-expected supply constraints. Since then, the stock has traded sideways (blue rectangle).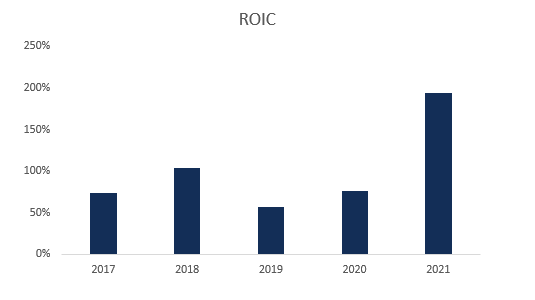 However, AAPL is fundamentally a very strong company. Its ROIC (based on NOPAT, PP&E, and net working capital) shows a company that is a seemingly value creating machine. Of course cost of capital will be a factor, but even assuming a high rate of 15%, the spread is awe-inspiring. It is also worth mentioning that its PE ratio is 26.88 vs a market ratio of 35.93 (NASDAQ 100). Markets are looking frothy, but given AAPL's astounding metrics, a pullback will be compelling.
References:
https://finance.yahoo.com/quote/AAPL%3B?p=AAPL%3B
https://www.apple.com/za/newsroom/2017/11/apple-reports-fourth-quarter-results/
https://www.wsj.com/market-data/stocks/peyields
Russell Shor
Senior Market Specialist
Russell Shor joined FXCM in October 2017 as a Senior Market Specialist. He is a certified FMVA® and has an Honours Degree in Economics from the University of South Africa. Russell is a full member of the Society of Technical Analysts in the United Kingdom. With over 20 years of financial markets experience, his analysis is of a high standard and quality.