SPX500 Fear Index Flashes Short-term Warning
SPX500

(${instrument.percentChange}%)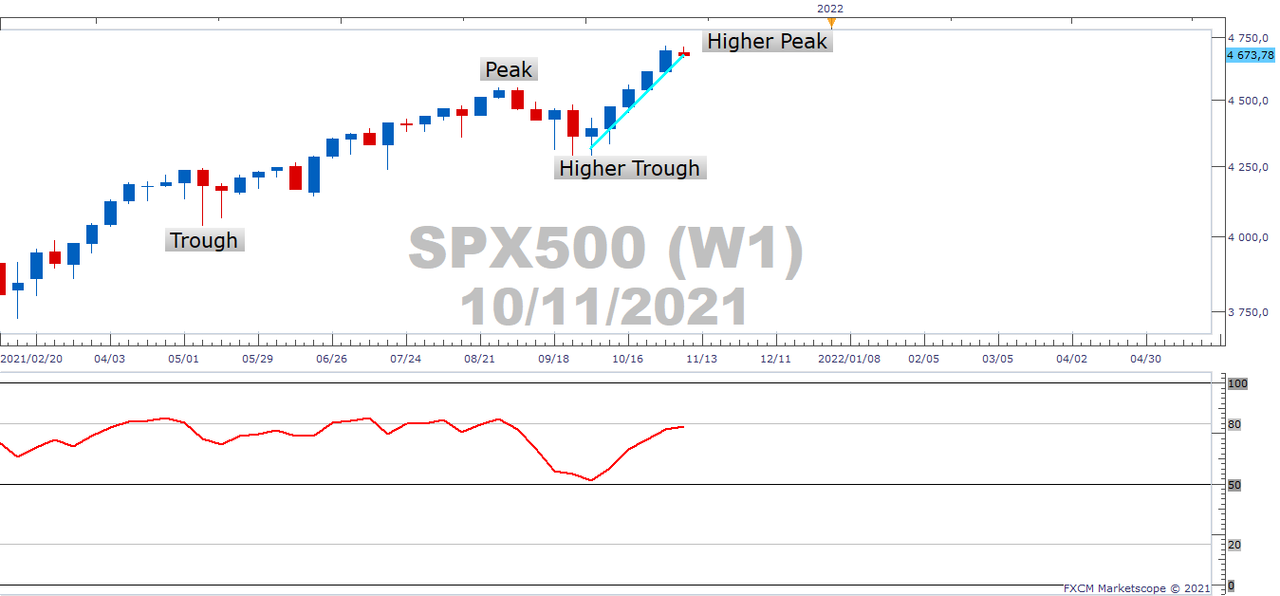 Past performance is not an indicator of future results
The weekly SPX500 is trending up. It has a higher trough followed by a higher peak. At some stage, the current impulse (aqua line) will run out of momentum, and a correction will ensue. As long as the pullback finds support above the previous higher trough, the uptrend remains intact. The weekly RSI is not overbought, but the daily time frame has flashed a warning.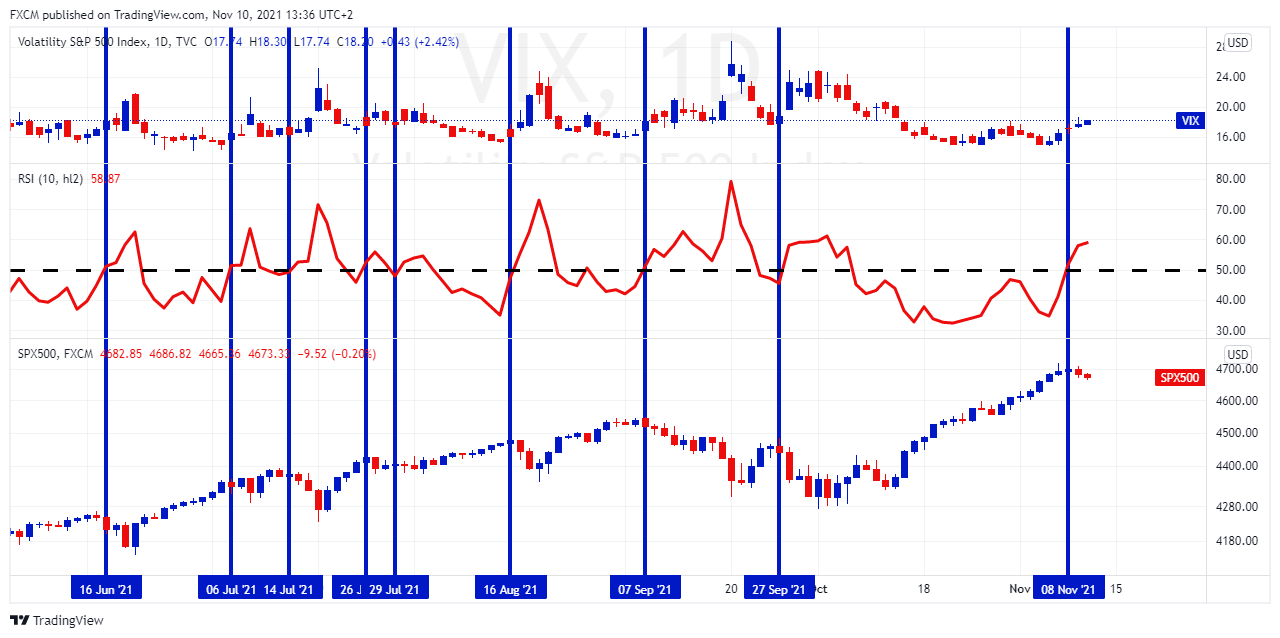 Past performance is not an indicator of future results
Source: www.tradingview.com
The VIX is a series based on S&P 500 options and is often called the fear index. It is typically used as a contrarian indicator. Extreme readings of confidence or fear are considered overshoots and are generally faded. We have considered the VIX's RSI since June (middle red indicator) and on a daily time frame. When the RSI has crossed above 50 (blue verticals) the SPX500 (bottom chart series) has tended to pullback (or at least move sideways) consistently. We now have the latest blue vertical and whilst there are no guarantees, given past reactions, there is a probability of near-term weakness. In fact, at the time of writing, we have two red candles that have ben charted (today's candle is still to complete). As such, caution is warranted.
Russell Shor
Senior Market Specialist
Russell Shor joined FXCM in October 2017 as a Senior Market Specialist. He is a certified FMVA® and has an Honours Degree in Economics from the University of South Africa. Russell is a full member of the Society of Technical Analysts in the United Kingdom. With over 20 years of financial markets experience, his analysis is of a high standard and quality.