USDOLLAR's Momentum Holds At Start of Week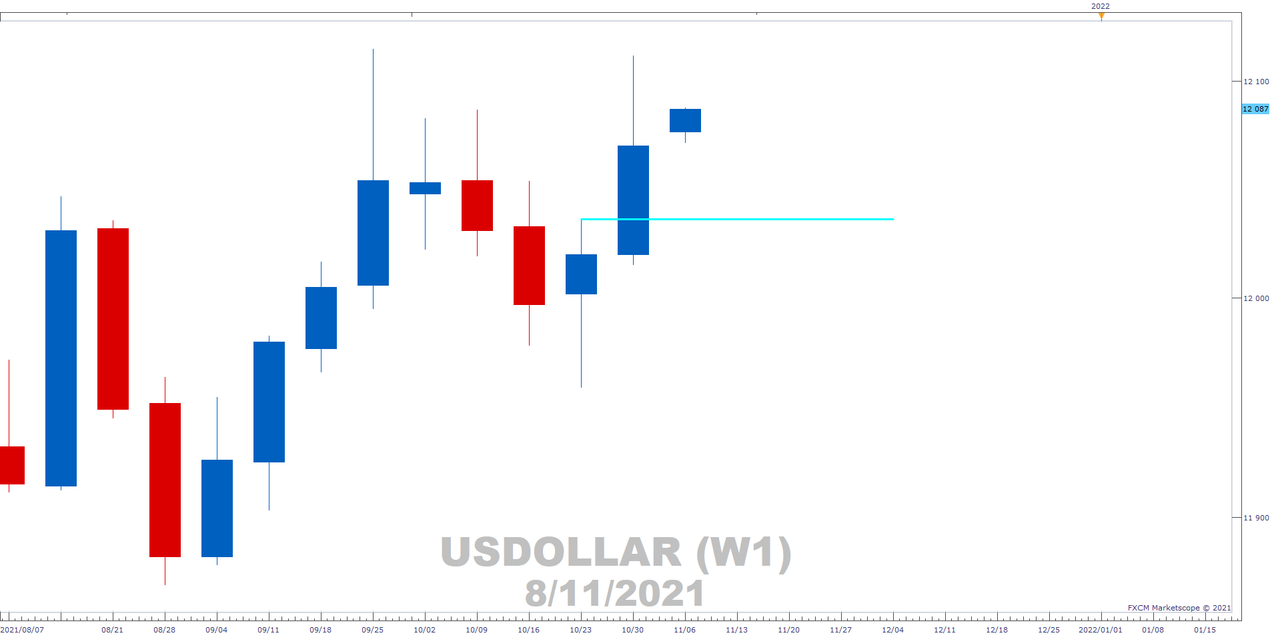 Past performance is not an indicator of future results.
Last week's price action confirmed the USDOLLAR's reference low, by closing above the previous week's high (aqua horizontal). It's important to acknowledge that the reference low does not guarantee a bullish swing. However, for a bullish swing to chart, this confirmation was necessary. Moreover, the confirmation respected the current USDOLLAR's momentum.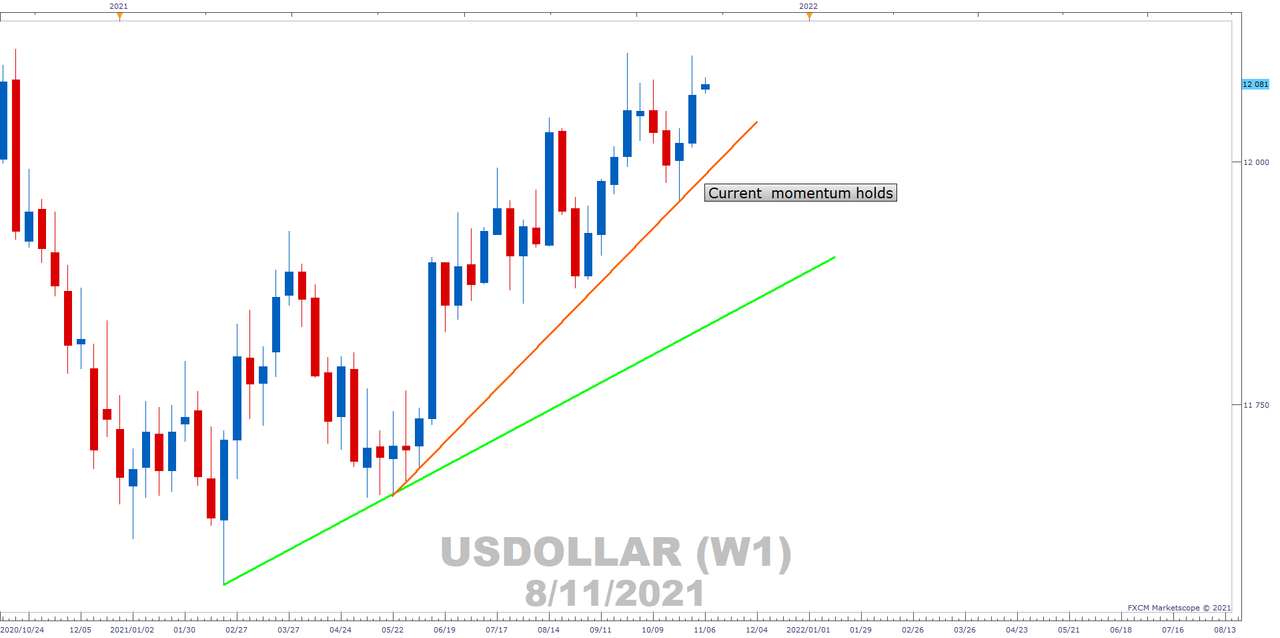 Past performance is not an indicator of future results.
Trends are determined by price action and the peaks and troughs that are charted. Once a trend is apparent, a trendline can be drawn to measure its momentum via a gradient. Given this, momentum has increased as per the shift from the green trendline to the orange trendline. Importantly, last week's reference low held at the orange trendline. The technical platform is set for a potentially higher greenback. However, this will largely be determined by relative yields. In this regard, rates moderated somewhat as central bankers pushed back on hikes last week. The trajectory of the USDOLLAR will tell us if they convinced the market.
Russell Shor
Senior Market Specialist
Russell Shor joined FXCM in October 2017 as a Senior Market Specialist. He is a certified FMVA® and has an Honours Degree in Economics from the University of South Africa. Russell is a full member of the Society of Technical Analysts in the United Kingdom. With over 20 years of financial markets experience, his analysis is of a high standard and quality.