USDOLLAR At Important Potential Swing Low Ahead Of FOMC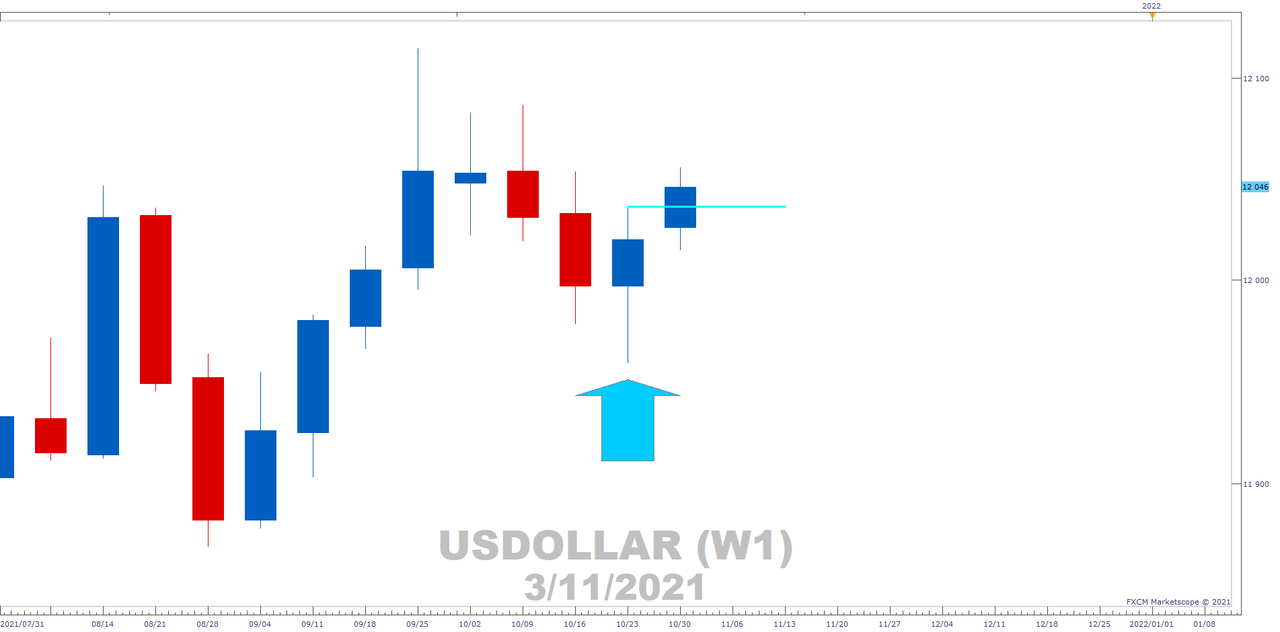 Past performance is not an indicator of future results
The above shows FXCM's USDOLLAR basket on a weekly chart. Given the expectations of a tapering announcement from the FOMC statement today, the analysis here is important. Last week's candle is a potential swing low reference candle (aqua arrow). To be considered as such, this week's candle will need to close above the reference candle's high (aqua horizontal line). The FOMC announcement is bound to cause volatility, however, the true test will be on the candle's close at the end of the week. Consider: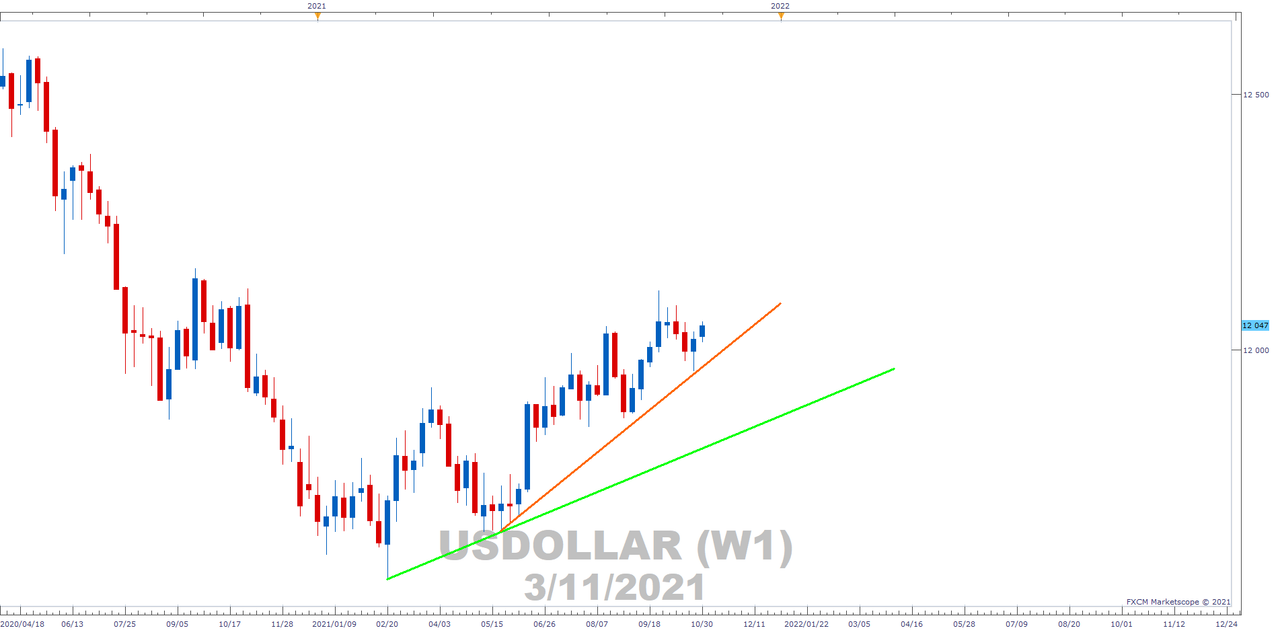 Past performance is not an indicator of future results
We note that the USDOLLAR's momentum is accelerating as indicated by the shift up in trendlines from green to orange. If the above swing low confirms at the accelerated orange trendline's gradient, it is supportive for the USDOLLAR. It will also turn the market's attention towards inflation and rate hikes. The Fed's outlook of transitory inflation is debatable and communication in this regard is likely to drive interest rate expectations moving forward. Consider: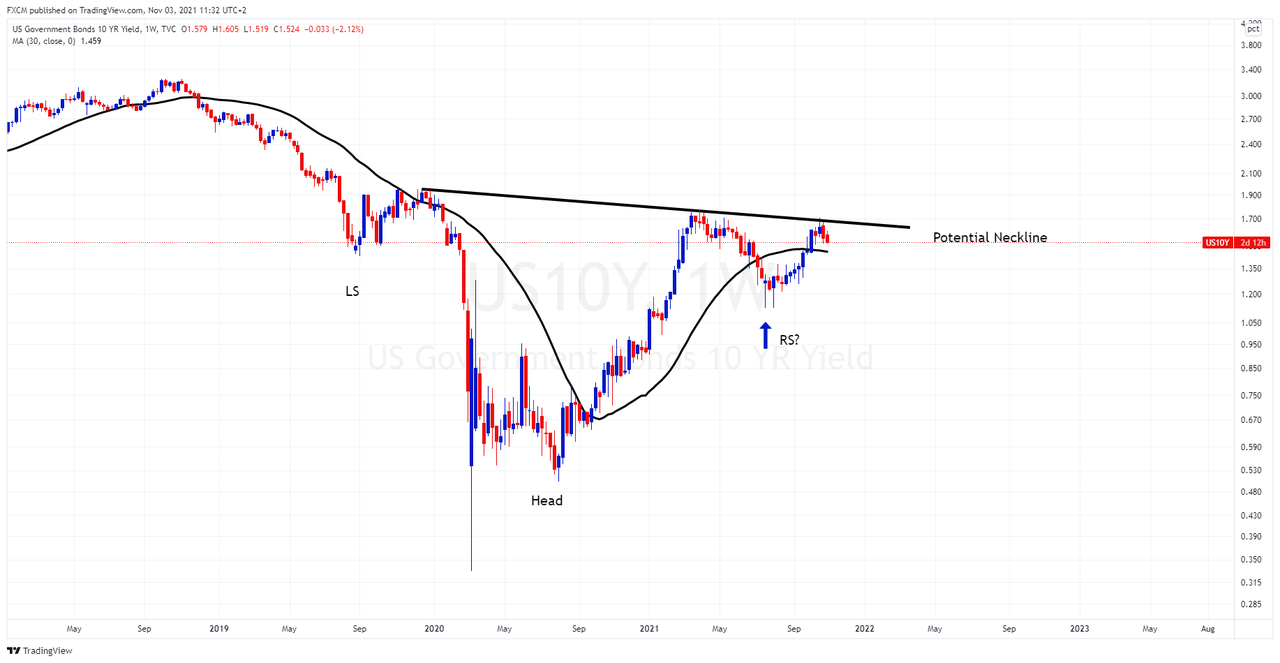 Past performance is not an indicator of future results
Source: www.tradingview.com
This chart shows the US10Y weekly. It has indications of a bottom in terms of yield, with an inverse head and shoulders pattern potentially charting. A break of the neckline will see the rate increase. The yields here are nominal. I.e. they show real rates and inflation expectations. If inflation expectations are not tempered then there is a distinct probability of a breakout. Moreover, the real rates over the past five days have increased.
Today's press conference will also be in the spotlight. The tapering must be measured in its approach. If the pace is faster than expected then the market reaction will be severe as its focus on inflation intensifies. We expect the first market reaction to be swift and volatile but our focus will be on weekly nominal rates. A neckline break is likely to have ramifications not just for the greenback but for a gamut of financial instruments as well.
Russell Shor
Senior Market Specialist
Russell Shor joined FXCM in October 2017 as a Senior Market Specialist. He is a certified FMVA® and has an Honours Degree in Economics from the University of South Africa. Russell is a full member of the Society of Technical Analysts in the United Kingdom. With over 20 years of financial markets experience, his analysis is of a high standard and quality.