GBPUSD Hurt By GDP Miss
GBPUSD

(${instrument.percentChange}%)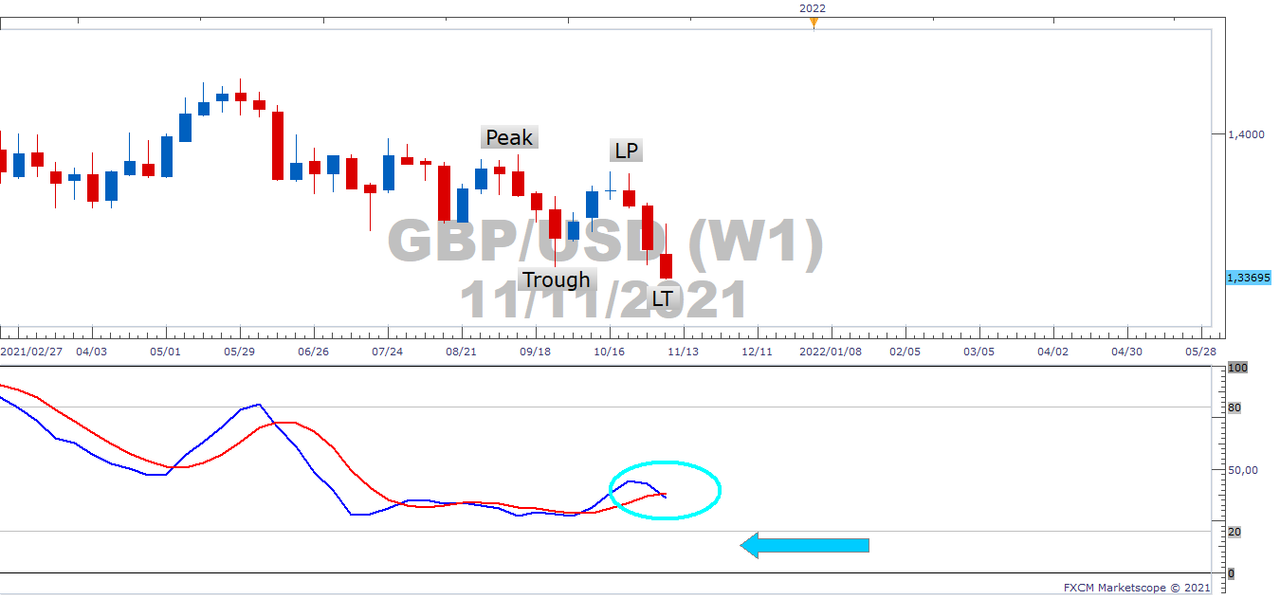 Past performance is not an indicator of future results
The GBPUSD has charted a lower peak followed by a lower trough on a weekly time frame. This is the definition of a downtrend and is considered cable's primary trend. Moreover, the weekly stochastic is rolling over (aqua ellipse); a movement towards the lower quintile (aqua arrow) will be off of GBPUSD weakness.
Giving momentum to cable's primary price trend, UK preliminary GDP q/q missed the forecast of 1.5%, printing at 1.3%. Industrial production m/m also missed the mark, coming in at -0.4% (0.2% forecast).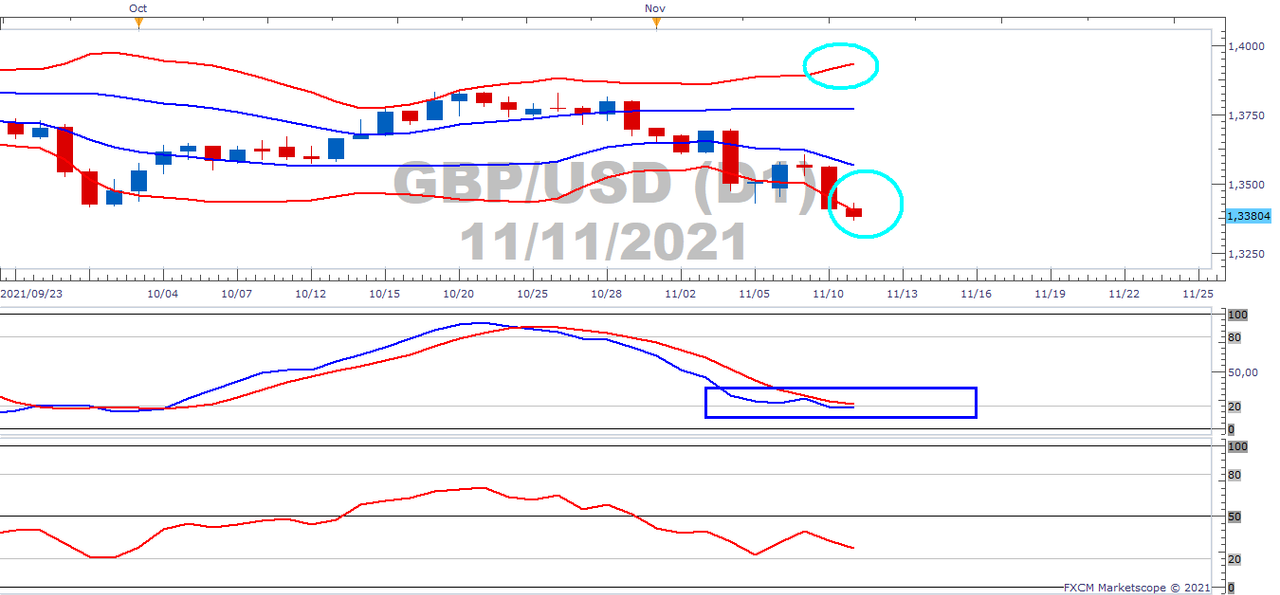 Past performance is not an indicator of future results
The GBPUSD daily is in the weak area between the lower blue and lower red bands. We also note that the red Bollinger bands have started to expand (aqua ellipses). A signal that volatility is increasing. An added pressure here is likely to be the CPI number out of the US yesterday. Headline inflation read as 6.2%, and 4.6% was on a core basis - both ahead of forecast and dollar supportive. There is daily momentum for this forex pair to the downside. For as long as the stochastic remains in the lower quintile (blue rectangle), this is likely to be the case.
Russell Shor
Senior Market Specialist
Russell Shor joined FXCM in October 2017 as a Senior Market Specialist. He is a certified FMVA® and has an Honours Degree in Economics from the University of South Africa. Russell is a full member of the Society of Technical Analysts in the United Kingdom. With over 20 years of financial markets experience, his analysis is of a high standard and quality.