UKOil Stabilises on Weekly Scale
UKOil

(${instrument.percentChange}%)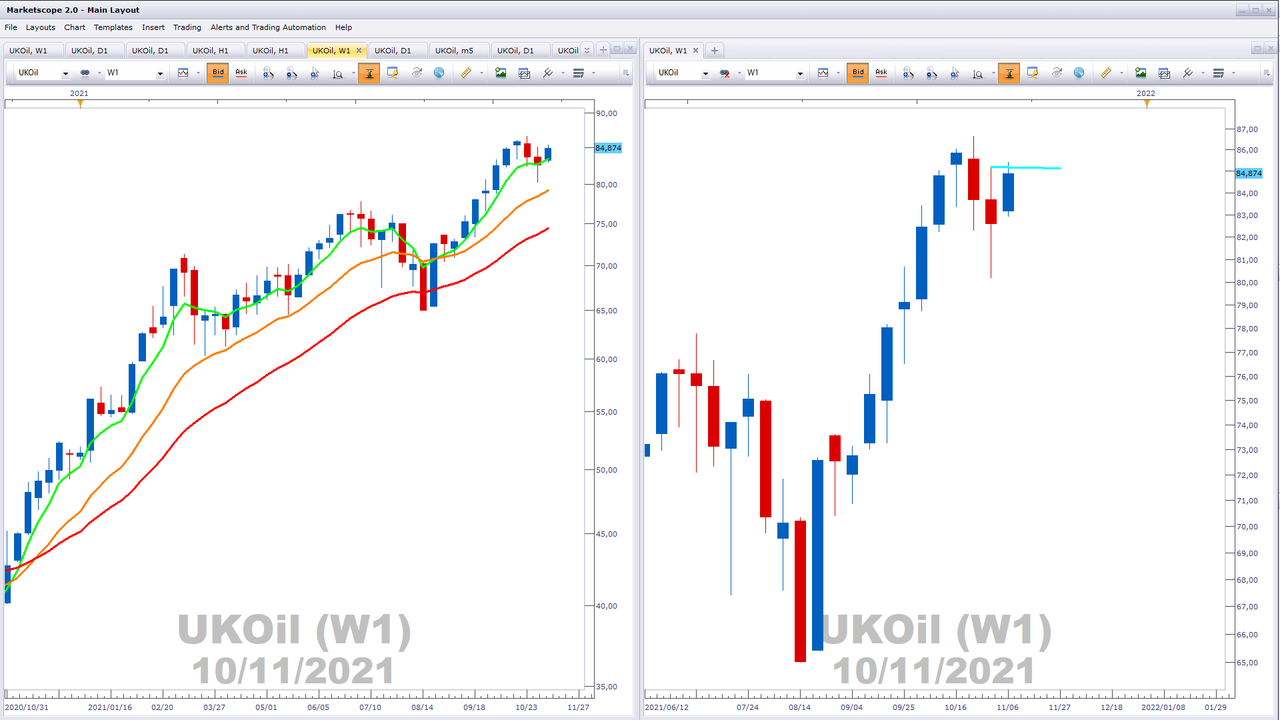 Past performance is not an indicator of future results
Further to our previous article, we consider UKOil's weekly scale (FXCM's proxy for Bent). After a pullback, UKOil has stabilised with the three EMAs (left chart) showing angle and separation. The right chart is also weekly, but we have zoomed in on the price action. A close above last week's high (aqua horizontal) is bullish, charting a reference low. This is foundational if an upswing is to develop, although it does not guarantee the upswing.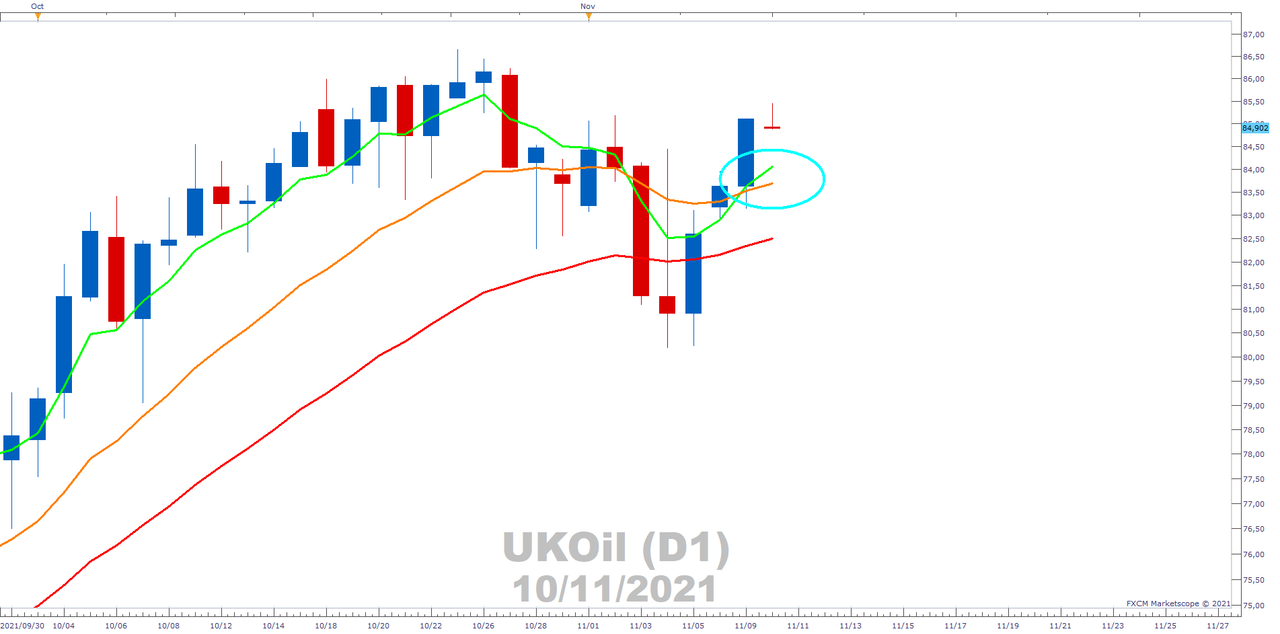 Past performance is not an indicator of future results
The daily chart has developed bullishly; the three moving averages shifted into a bullish formation. The shorter-term green moving average is above the orange mid-term moving average, and the orange mid-term moving average is above the red longer-term moving average. A potential "dip in the uptrend" scenario. Angle and separation will be a bullish development.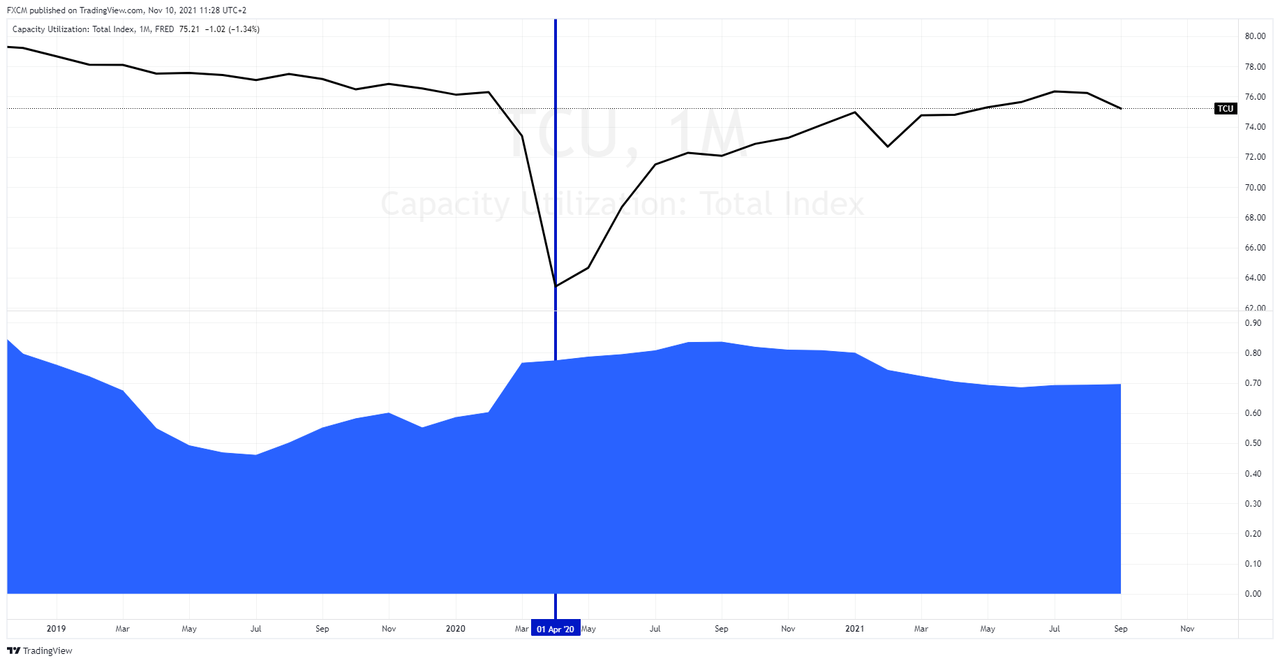 Past performance is not an indicator of future results
Source: www.tradingview.com
Current thinking is that energy prices are rising due to supply constraints. This is true, but it is not the entire picture. Energy prices are being driven by demand as well. Consider the above chart of total capacity utilisation for all industries ( the US series chosen as a proxy for global demand). The lower pane shows its correlation coefficient to Brent at around 0.7. The period post the pandemic low (blue vertical) shows a strong relationship between energy prices and the pick-up in demand.
Given that the activity in an industry such as airlines (and other heavy energy users) still has the capacity, pent-up demand is likely still present.
Russell Shor
Senior Market Specialist
Russell Shor joined FXCM in October 2017 as a Senior Market Specialist. He is a certified FMVA® and has an Honours Degree in Economics from the University of South Africa. Russell is a full member of the Society of Technical Analysts in the United Kingdom. With over 20 years of financial markets experience, his analysis is of a high standard and quality.