Nominal Yields Adjust Off CPI Print
Yesterday, the US headline CPI beat the forecast of 5.8% y/y, coming in at 6.2%. The core CPI, which strips out volatile items such as energy and food also beat at 4.6% (4.3% forecast). As such, nominal yields are adjusting.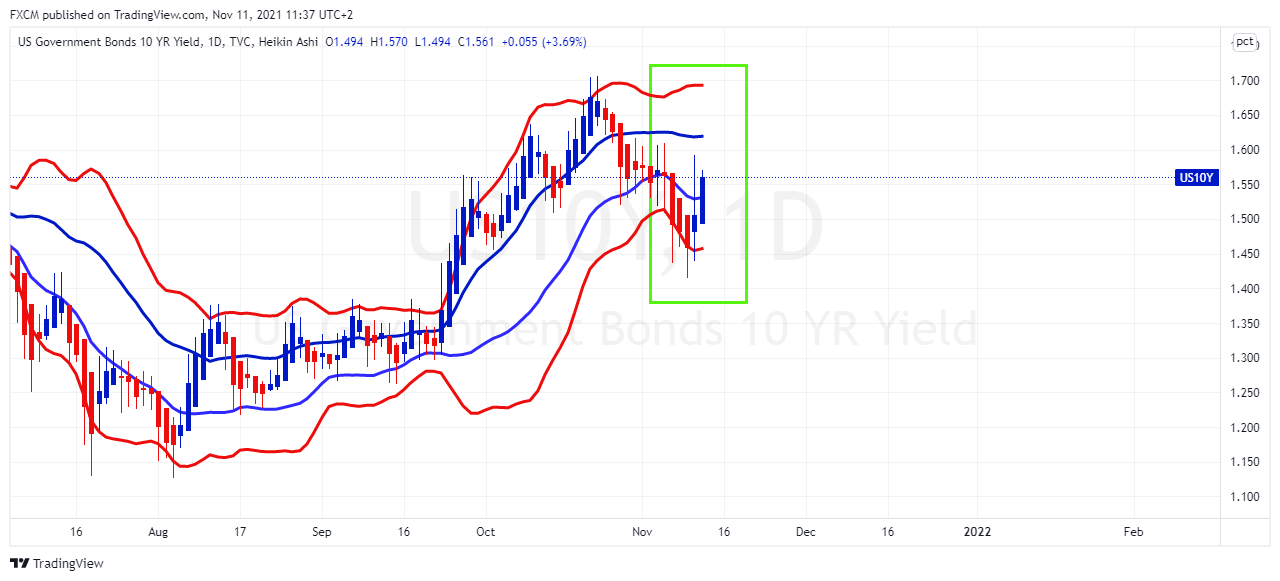 Past performance is not an indicator of future results
Source: www.tradingview.com
The chart above shows the Heiken Ashi US10Y. Its yield is a nominal yield i.e. it has an inflation adjustment component to it. Heiken Ashi candlesticks are trend-following indicators. Its change of colour from red to blue indicates a change in trend. Furthermore, this change comes as the candlestick moves from a weak area to a neutral area. From the lower blue/lower red band area to the lower blue/upper blue band area.
Further adjustments to the US10Y may see it move to the strong area of the upper blue/upper red area. This must be monitored because it is considered supportive for the USDOLLAR and may pressure valuations due to a higher discount rate adjustment.
Russell Shor
Senior Market Specialist
Russell Shor joined FXCM in October 2017 as a Senior Market Specialist. He is a certified FMVA® and has an Honours Degree in Economics from the University of South Africa. Russell is a full member of the Society of Technical Analysts in the United Kingdom. With over 20 years of financial markets experience, his analysis is of a high standard and quality.