NAS100 Participants May Use FOMC to Take Profits
NAS100

(${instrument.percentChange}%)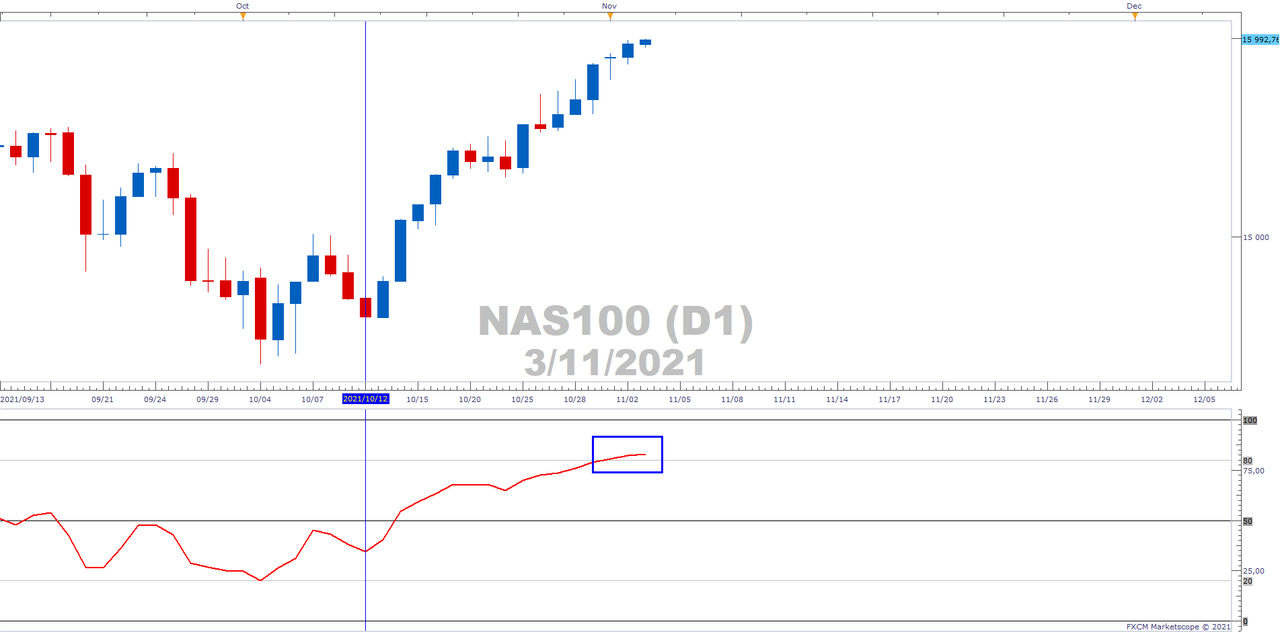 Past performance is not an indicator of future results
The NAS100 has had a terrific run since 12 October (blue vertical). From current close to low the index has appreciated about 9.5%. We refer to our previous article that considered the relative strength between the NAS100 and US30, which indicated that the NAS100 is generally inversely related to interest rates. Given this, the FOMC statement release and press conference today must be considered. If the tapering serves as a catalyst for rate appreciation, we may see pressure exerted on the NAS100. Interestingly at current levels, the index is overbought (blue rectangle). Thus, market participants may use the FOMC release as an opportunity to bank some of their profits, giving the indicator a chance to normalise.
Russell Shor
Senior Market Specialist
Russell Shor joined FXCM in October 2017 as a Senior Market Specialist. He is a certified FMVA® and has an Honours Degree in Economics from the University of South Africa. Russell is a full member of the Society of Technical Analysts in the United Kingdom. With over 20 years of financial markets experience, his analysis is of a high standard and quality.